• 2023 750hp BMW M3 Competition Drag Racing • drag racing • island dragway • nj • ny • pa • upgrade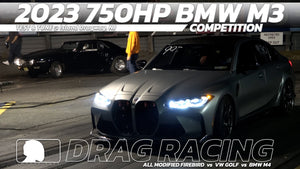 2023 750hp BMW M3 Competition Drag Racing vs Modified FIREBIRD vs Modified VW GOLF vs Modified 2023 M4 Modified Drag Racing at Island Dragway New Jersey the last friday night Test and Tune day for 2023.   https://www.youtube.com/watch?v=JttLNPcfbcA
---
• Atco dragway • Nitrous Mazda RX7 Drag Race • NJ • NY • PA • Puerto Rico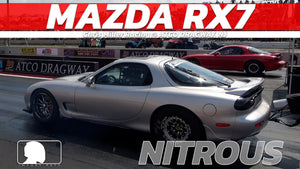 Turbo Nitrous Mazda RX7 Drag Racing a Chris Miller Racing event at Atco Dragway New Jersey.
---
• New York • NY • Street Wars New York • West Lebanon
Street Wars New York When: April 25, 2021 (Sunday)Where: Lebanon Valley Dragway1746 U.S. Route 20West Lebanon, NY 12195 IMPORTS VS DOMESTICS Drag Racing and Car Show for all import and domestic cars/trucks/motorcycles. Street Wars is a family friendly event! All tickets will only be sold at the gate during the event. Associate Sponsors:-Competition Clutch-BC Brian Crower-4Piston Cylinder Heads-EAT SLEEP RACE ---------------------- Ticket Pricing: Spectators = $25Children (Ages 6-11) = $10 Per DayChildren of age 5 and under are FREERace Tech Card (includes Driver and Car) = Prices Vary (See Below)Car Show Competitor (includes Driver and Car) = $35 All Import...